·
Would come out of the closet - if I could find a s
Discussion Starter
•
#1
•
A common issue with our K5 600/750 is the starter switch burning out, causing our headlights to not turn on, and sometimes causing the bike to not start. What happens is the switch gets hot, and the copper pieces in the switch melt into the plastic housing, ultimately causing a loss of connection. It's relatively easy to fix, depending on how bad yours has melted.
If you are having this problem, try this fix before ordering a new switch. It may save you some $$$.
What you need:
short philips screwdriver
wire snips
small flat blade screwdriver
micro flat blade screwdriver (eyeglass kits work great)
utility knife
grease (optional, but recommended)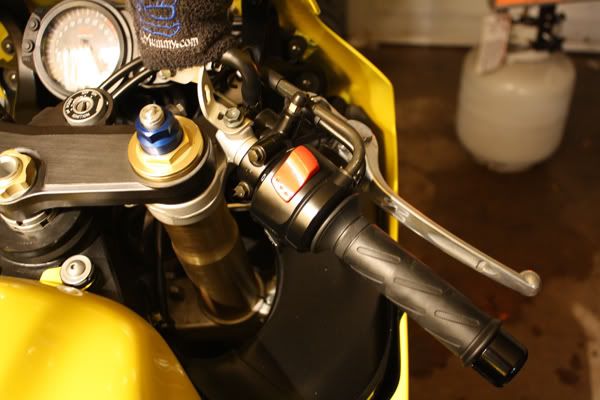 Locate and remove the two philips head screws on the bottom side of the switch housing. Once removed, pull apart the housing. Be careful as to not lose the piece that will fall out.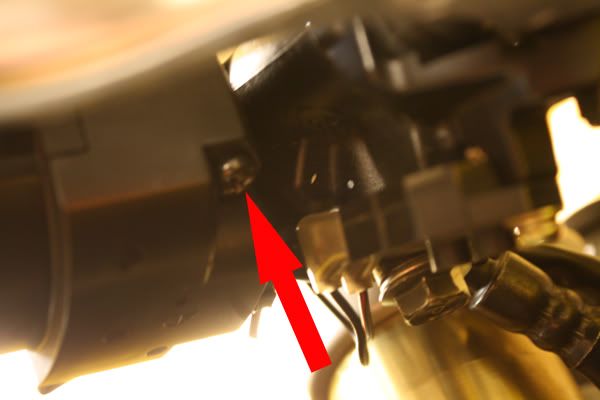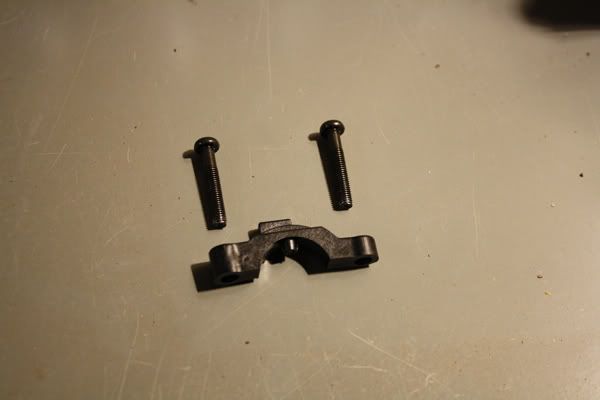 You should now be able to push the switch down and get at the inside.
Remove the philips screw holding the switch cover in place.
Put the cover aside so you don't lose it.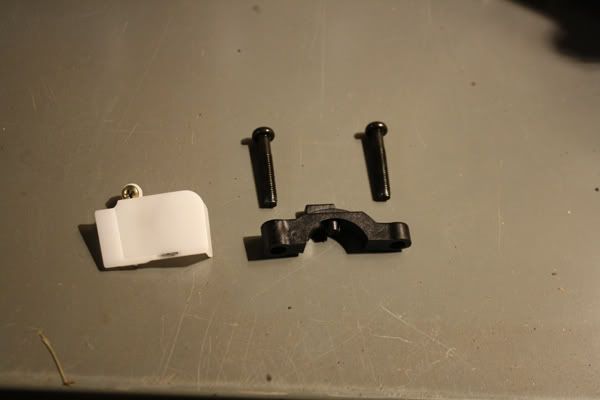 Clip the zip tie around the wires. Be careful to not cut the wires.
Remove the philips screw that holds the switch in place.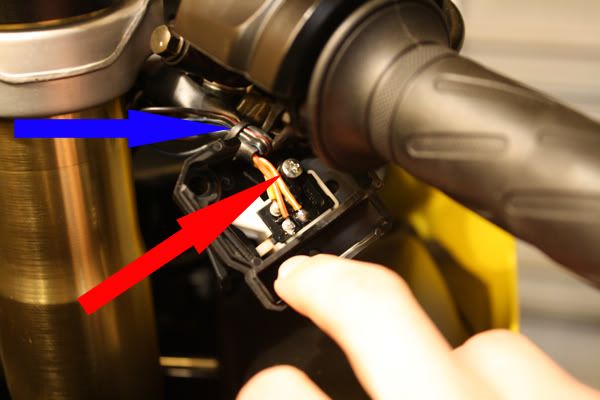 Put the bottom housing and screw aside.
Now your switch is accessible.