Hey Guys,
A few odds and ends that I was selling here in the classifieds and no one wanted are now on ebay. Bodywork, seat, just have a look on other things that I'm selling.
Here's a linkhttp://
http://http://cgi.ebay.ca/ws/eBayISAPI.dll?ViewItem&ih=015&item=250044327453&rd=1&sspagename=STRK%3AMESE%3AIT&rd=1
If the link doesn't work, try the item number:250044323107
Now the gixxer is almost all gone, just odds and ends left. I was going to buy a 05 gixxer thou. but 2nd baby put a halt on it. I was expecting some money from the army but they fucked me one more time. Man my ass hurts.
Anyway I bought a xr650r and turned it into a retard I mean motard. I'll post a pic.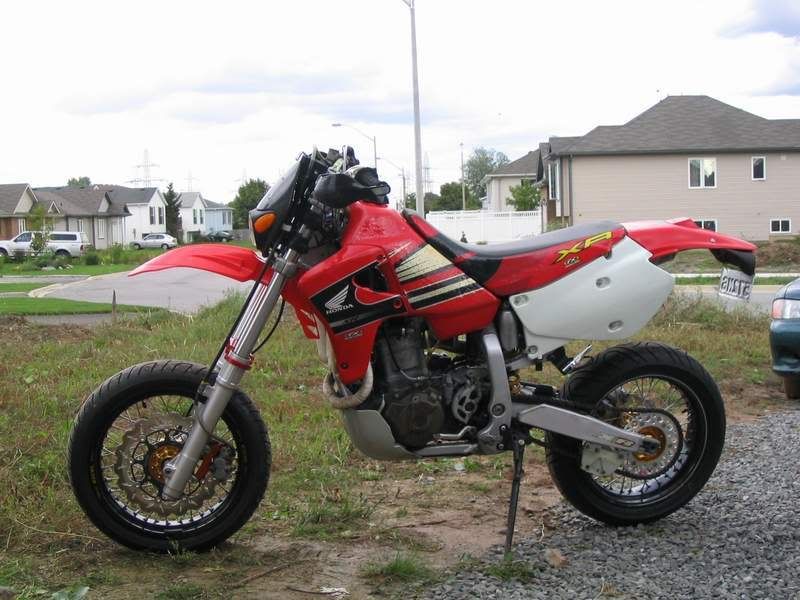 Lubos