There she sits. After two months of a little work here and a little work there..........a new look for the 750. I've seen a few blue bikes here that were half assed sprayed black just to see what they looked like. Well, here is the real deal. Tail off of a red and black 600k6 and side fairings off of a black and silver 600k6. New rears, altered pipe, new screen, levers, decals (to cover that Goddamn white 750 swoosh on the tank) blah, blah.
So I cut my Devil can around four inches shorter. I also coated all of the stainless parts. Sounds deep as fuck, very smooth and beefy!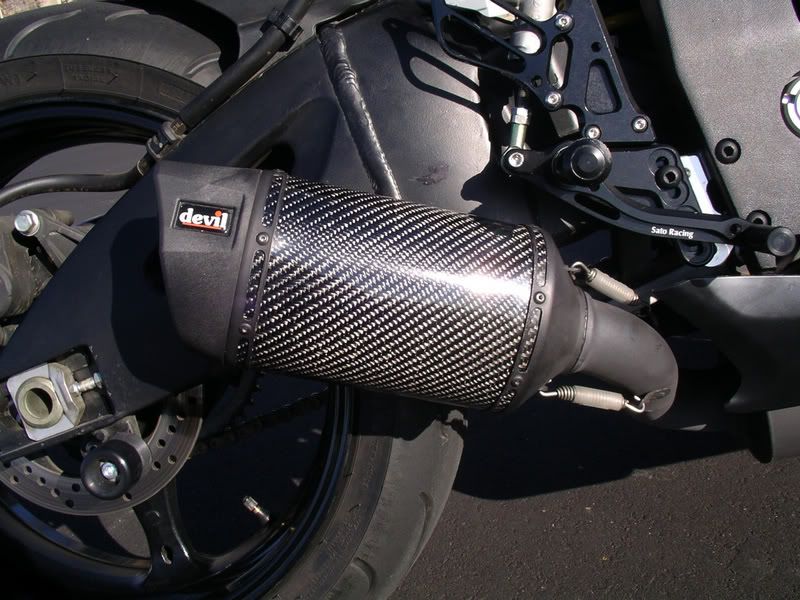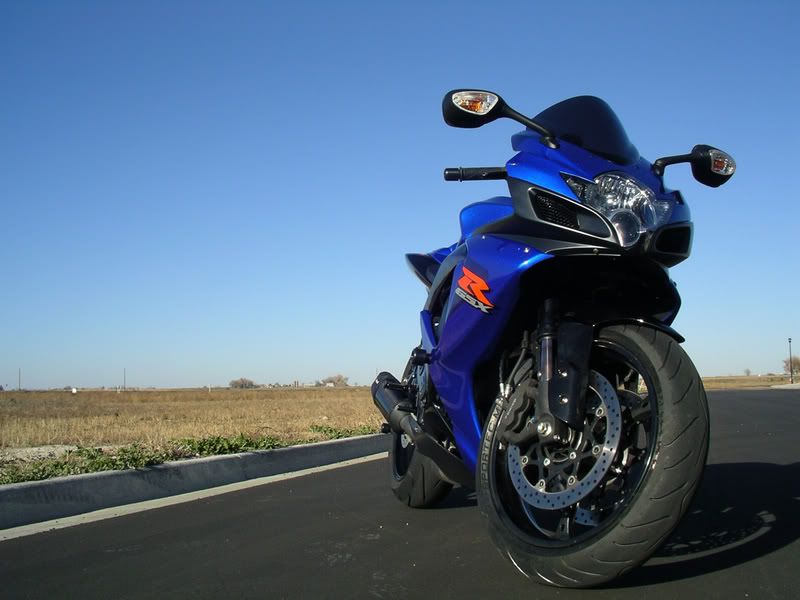 Okay, all finished! Time for a cig and a coffee.
Before pic.