Discussion Starter
•
#1
•
When replacing the fuel filter, I noticed that only one pipe comes out of the tank vent and goes under the engine.
There was nothing connected to the other corner.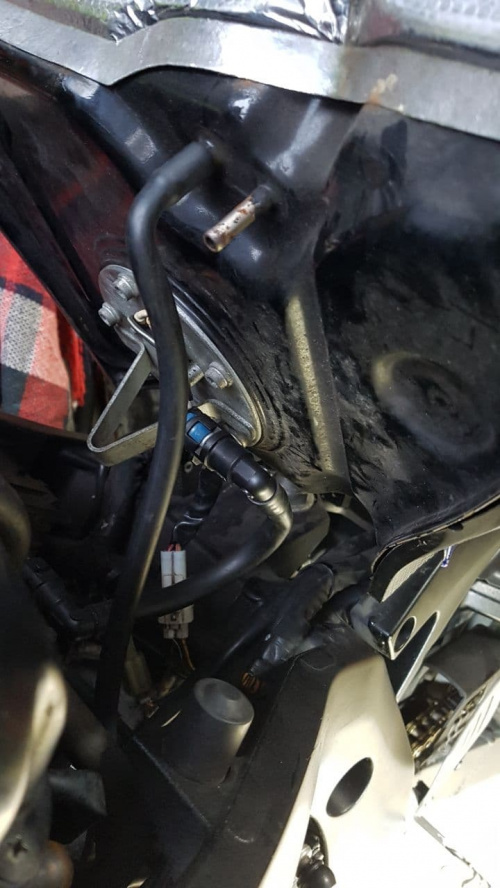 I started to rummage in the manual, the drawing shows that the EVAP canister with wires is missing.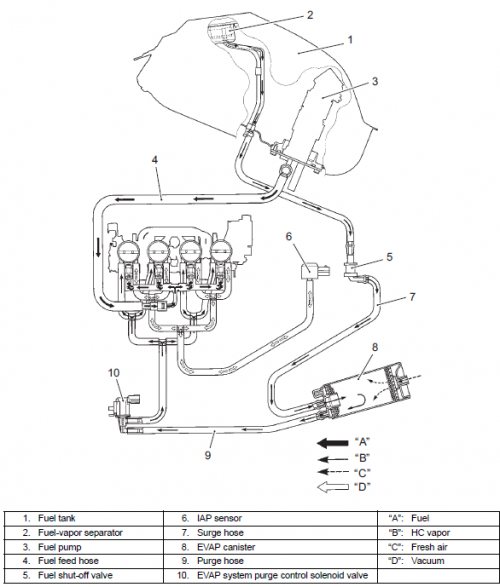 The wire coming out of the tank 5, 7, 8, 9 and 10 is exactly missing, I cannot locate it either. 6 is but it's a different layout.
I found such a cable under the tank, but it's not hooked up anywhere. The single tube goes under the engine and the double end towards the fuel tank. It's not even in the manual, so I don't know what to fit it to.

I would like to add that this is my first bike that I bought in December, hence so many unknowns. I don't know if the previous owner made any modifications and what they can be used for.
The question is whether this EVAP system is needed because the motor smokes normally and drives during the test drive, it did not show any disturbing symptoms.
Maybe someone will tell you what this tube that I found under the tank may be for.
Sorry for my English.
Thanks in advance for help