From the factory, our bikes shift pattern is
1 down, 5 up
. This modification reverses the pattern to
1 up, 5 down
.
No shift style is superior to the other (at least I'm not going to say it is...), it is merely personal preference. A lot of track day participants do use this shift pattern, though.
This modification was performed on an 07 GSX-R 750, but can be done to many other bikes.
Tools needed:
-10mm wrench
-10mm socket
-8mm socket
-1/4 inch or 3/8 ratchet
-14mm deep socket
-Small snap ring pliers
Stock Set-up: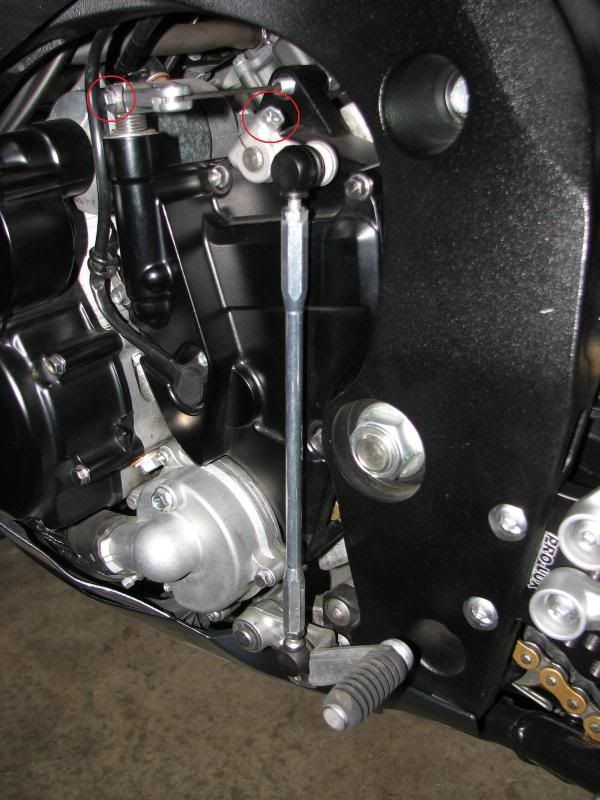 Remove the two bolts circled in red and pull off both levers. The clutch should be marked with a dot that you line up when re-installing. If it doesn't, make a mark of your own.
Here is what you should have:
Switch the shift lever to the other side like so: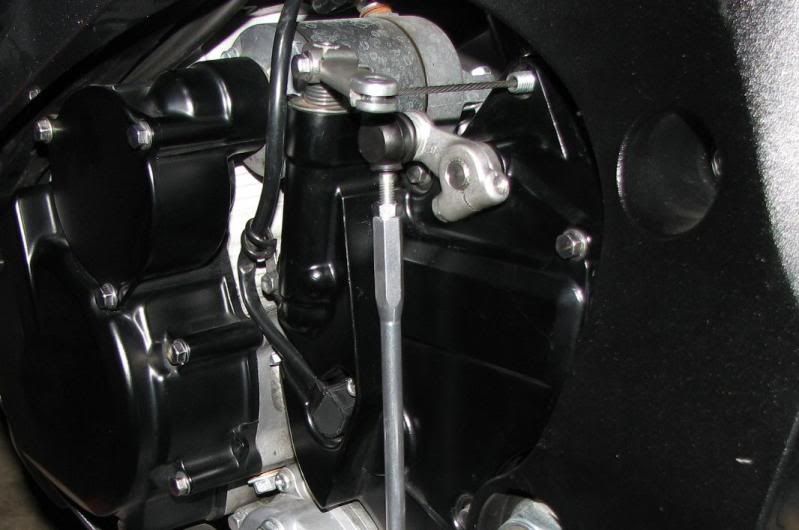 Depending on where the pedal is positioned, the rod may hit the water pump housing:
To fix this, we need to reposition the pedal. Remove the snap ring, circled in red, in the above picture, then you are left with this: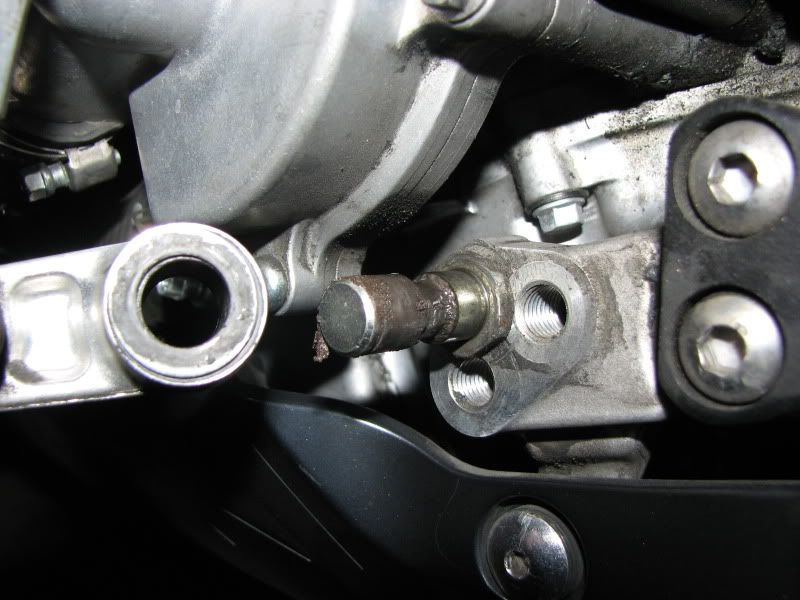 Remove the pivot with a deep 14mm, then install it in another hole. I also used a little grease and applied it to the pivot to ensure proper operation. Reinstalled the snap ring and re-check clearance from the water pump: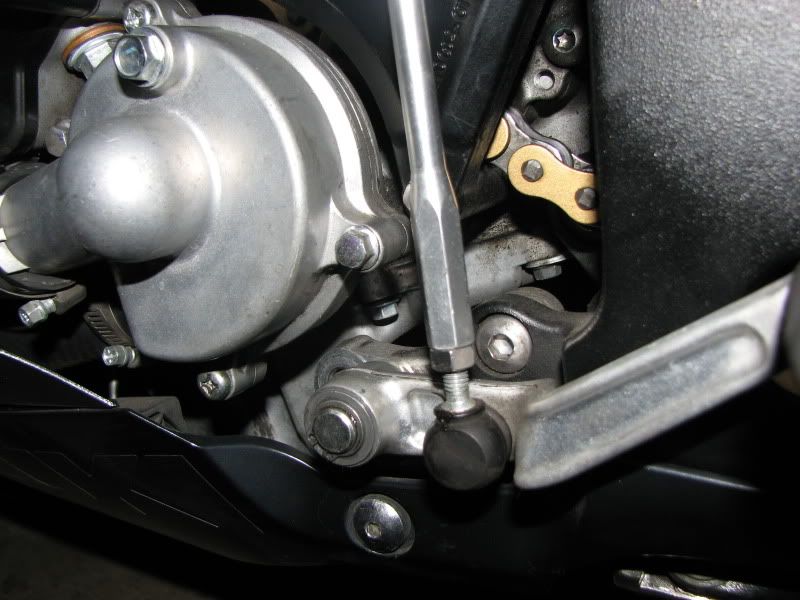 Here is how it looks with the reversed shift pattern:
Should you find that this pattern isn't for you, it is easy to return the linkage to the factory configuration.
Eric