·
Is Sexually Attracted To The Guys on GDC
Discussion Starter
·
#1
·
well a few weeks ago, i bought a set of k5 mirrors. I thought that they would be a direct bolt in, but i was wrong. The wiring harness is the same, it just needs to be extended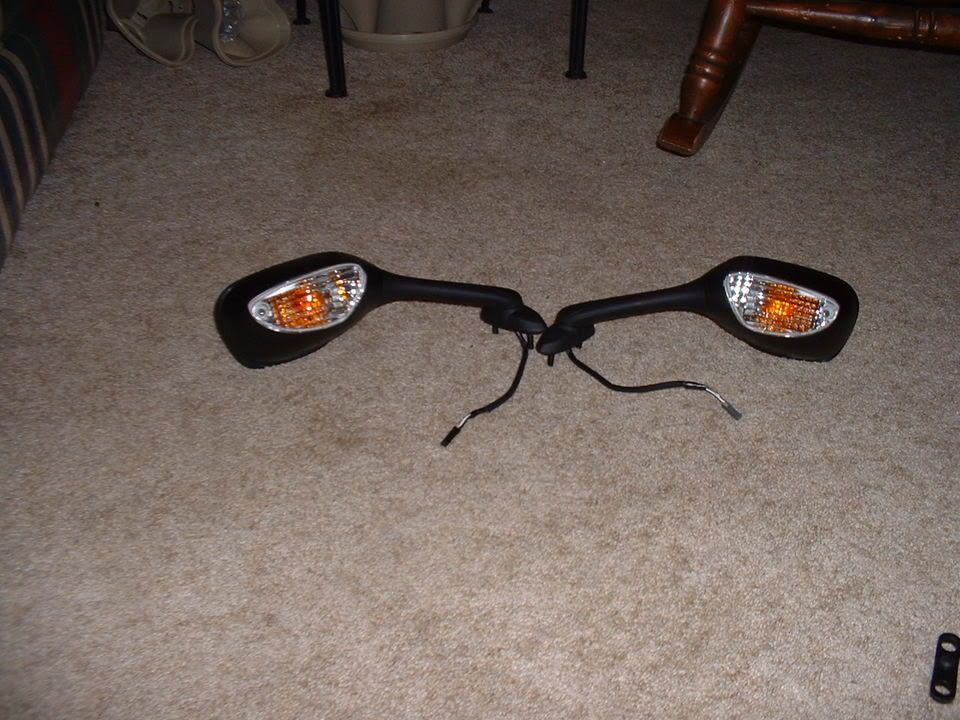 the problem hooking them right up, is that on the 1k mirrors, they have threads on them with removable nuts, but the threads are part of the mirror assembly, whereas the 04-05 750 mirrors have bolts, with threads in the fairing stay.
so what i did was i drilled out the threads on the fairing stay, and thread the nut from there
my next problem was, there was no hole in the upper fairing for the wire. so i will need to drill a little hole, and run the wires down to where the factory wiring is
here it is before the holes drilled
and finally, all mounted up
it is not complete yet, i still need to extend the wires, and put everything back togehter. I will prolly do that over the weekend. I will post pics of the finish product when done
what do you guys think so far??