NOTE: If you follow these instructions, you'll get -C00 with few exceptions. When you go to put it in dealer mode, it must show FI on the dash and you must put it in dealer mode without turning off the ignition at key and/or kill switch or you erase the code(s). Then you have to wait till FI pops up again, take it to a dealer or buy the SDS tool to pull the stored codes.
Amidst all the dealer mode threads that don't sufficiently cover location and bypass for the 06/07 GSXR 750, here is a comprehensive guide.
What is dealer mode? This activates the diagnostic system on your GSXR 750. It will indicated a code on your instrumentation panel which is associated with a system failure. The codes are as follows:
C14 - THROTTLE POSITION SENSOR
C15 - ENGINE COOLANT TEMPERATURE SENSOR
C21 - INTAKE AIR TEMPERATURE SENSOR
C22 - ATMOSPHERIC PRESSURE SENSOR
C23 - TIPOVER SENSOR
C24 - IGNITION SIGNAL #1
C25 - IGNITION SIGNAL #2
C26 - IGNITION SIGNAL #3
C27 - IGNITION SIGNAL #4
C28 - SECONDARY THROTTLE VALVE ACTUATOR
C29 - SECONDARY THROTTLE POSITION SENSOR
C30 - SECONDARY THROTTLE CONTROL UNIT
C31 - GEAR POSITION SENSOR
C32 - INJECTOR SIGNAL #1
C33 - INJECTOR SIGNAL #2
C34 - INJECTOR SIGNAL #3
C35 - INJECTOR SIGNAL #4
C41 - FUEL PUMP CONTROL SYSTEM
C42 - IGNITION SWITCH SIGNAL
C46 - EXHAUST CONTROL VALVE ACTUATOR (1000 ONLY)
Step 1: Remove seat. There is a bolt on each side of the seat, an inch below.
Step 2: (reference picture series below) Locate the dealer terminal. It is described as a six prong, white in color plug with a black rubber dust cap. The plug may be found under the subframe support truss shown in the picture.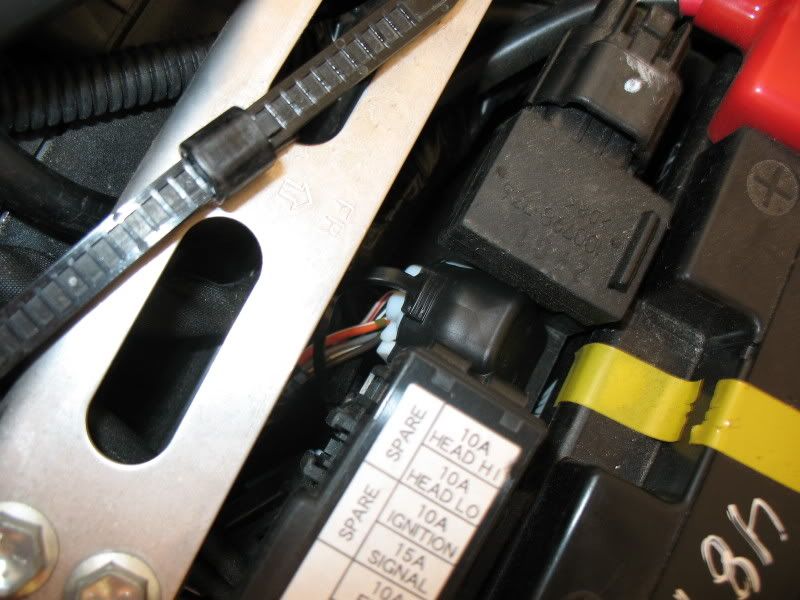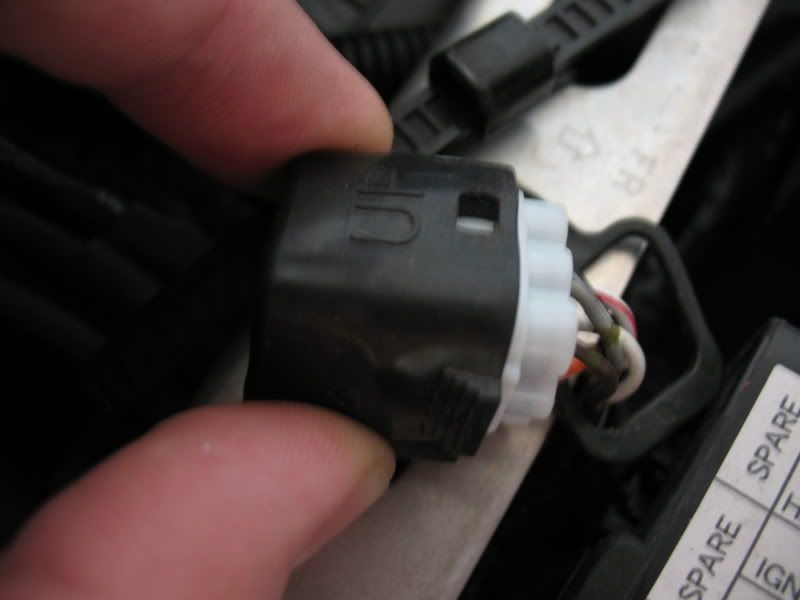 Step 3: Remove black dust cap and expose contacts. Now examine wires and locate a black wire that has a thin white stripe. Locate the second wire which is a white wire with a thin red stripe. Now use an insulated wire (speaker wire will do) to connect the black/white contact to the white/red contact. They should be adjacent to each other.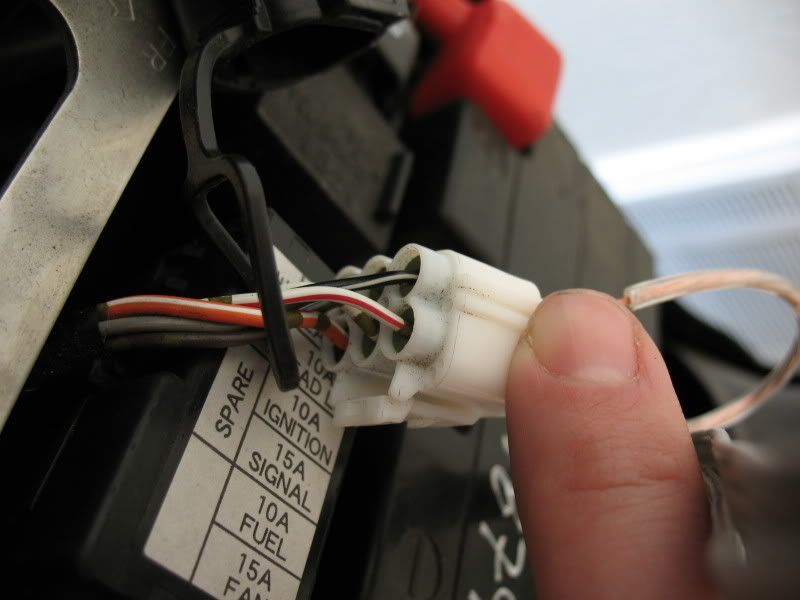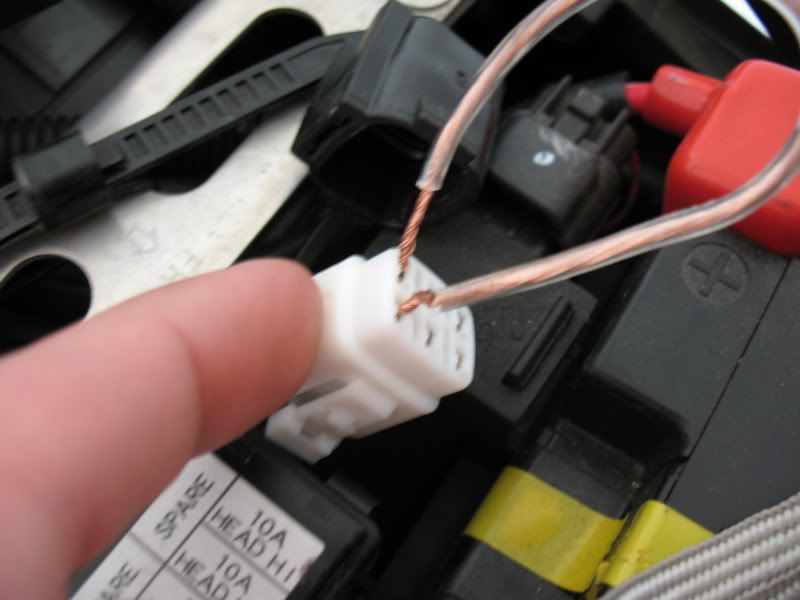 Step 4: With the kill switch selector on "off", turn the ignition system to the start position. The motorcycle instrumentation, headlight and tail light should all be on at this point. Now, flip the kill switch from "off" to "on" to activate the FI system. You are now in dealer mode. "C00" means your bike is like that friend that complains just about everything when there is really nothing wrong.