·
Douchebag with false sense of racial superiority
Discussion Starter
·
#1
·
Like title states, I am selling a set of front and rear rims from a 2005 GSXR 600. There is one minor flat spot per rim that I tried to show in pictures. The rims are straight and have performed perfectly fine for 25,000 miles but I have since switched to a different set (white rims :eekspin
Condition is
8/10
(-1 for flat spot per rim, -1 for nicks from 9 yrs of normal wear and tear) The tires are around 2/32" so I would not recommend riding far on them if at all. There is slightly more tread on the front tire. They are sold as is with the exception of the rotors pictured (they will be sold separately)
Price
is $265 OBO
Local Pick-up only in Los Angeles, 90020. Feel free to reach me by PM here or at 626.217.8211. (Text is preferred)
*FYI These wheels are also a direct swap for prior generations of GSXR's as well (2001, 2002, 2003, 2004 GSXR 600's and 750's). Furthermore, the front rim is compatible with previous generations of GSXR 1000's as well. That said, it is your responsibility to make sure that this is the case if you are indeed trying to put this set on a different year GSXR.
Pictured are as follows:
Front Rim:
Flat Spot on Front Rim: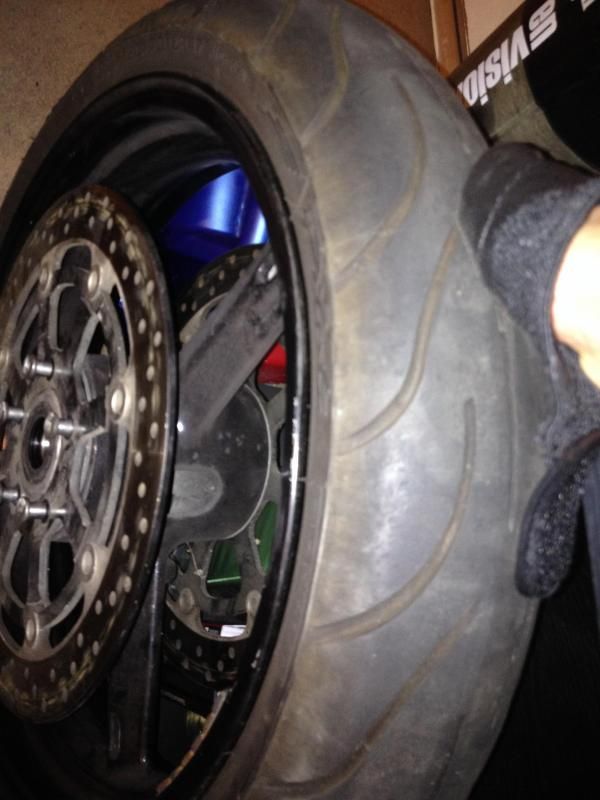 Rear Rim:
Flat Spot on Rear Rim: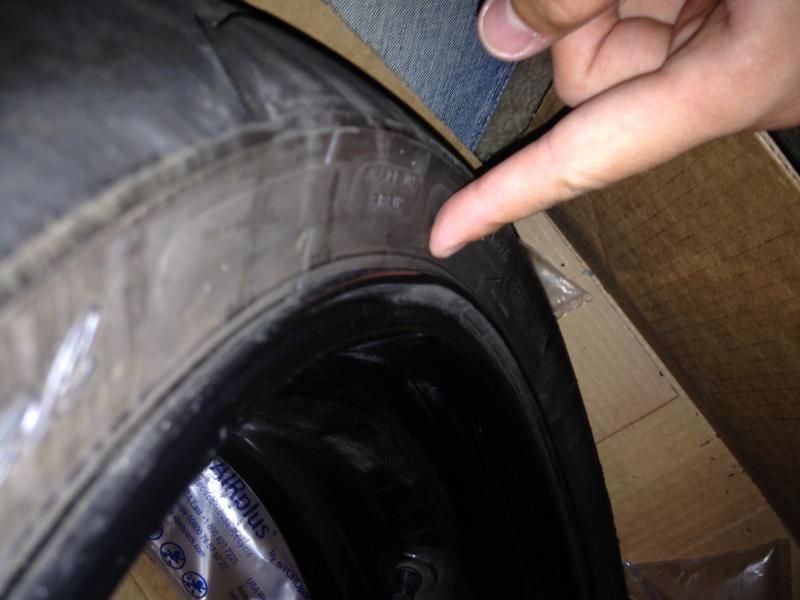 Thanks for looking and have a great day. -Tom.
*price updated