·
IMMITIGABLY VERBOSE DUDE
Discussion Starter
•
#1
•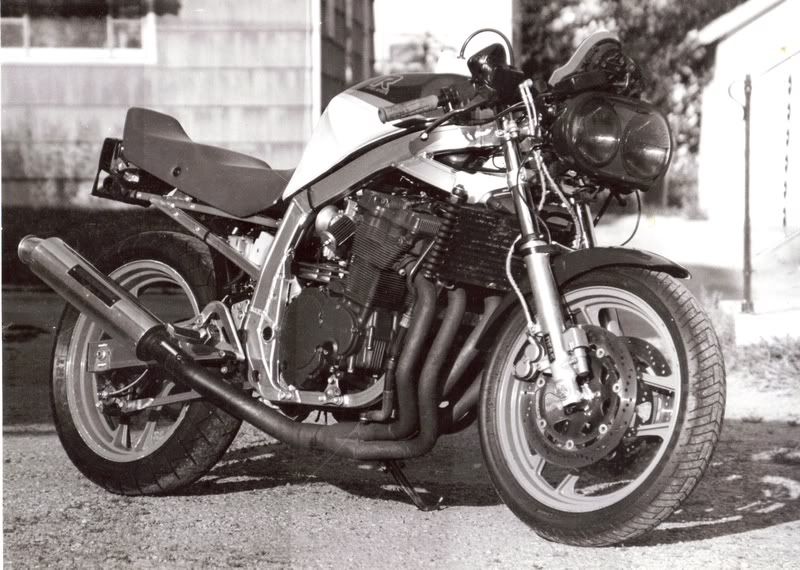 Well, I'm a noob on this site... but I rode my first GSXR 750 in Japan back in 1985, and I knew one day I would own one of those beasts. Well, as it turns out, nearly ten years later... I'd be chunking down $3050.00 at my local dealer for a slightly bunged-up '86 1100, as a segue from my second GS750E. (To be scanned from POLAROIDS later...:shifty)
Anyway... the original had the complete Supertrapp exhaust (FIRST thing I wanted to lose...) and had been dropped in a minor spill, and had some rough plastic. I was hangin' out at the dealer a lot, trying to squeeze more out of my GS, which was already pretty strong at that time... when the original '86 showed up one day... and before the day was done, I'd brought him down from $3500. Honestly, I didn't even care about the price... I just wanted the bike instantly.
...several years later...
Here it is, back in '97... at which time I'd had it for a number of years, and made a few "enhancements". I happened across BOTH this B&W photo WITH the list (almost the same time-frame... photo is earlier than complete list at that date) and decided to scan and post them as the first leg of my story. I'll try to pluck out more old pics and put them in this thread. The Frankengixer comes with several a tale of my own wonderment... this mating of "Godzilla with The FLY"! Later, I hope to post the NEXT major build list and equally sordid foray into bigger bore. Somewhere... I have the internals photos, I think...
Hope it finds a chord or two out there... it is inexplicably entrenched within my life experience... and continues, in slumber, just awaiting it's next rumble to back to life.
-crisp