All work is done to an 07 GSX-R 750 but can be applied to other bikes.
Tools Needed:
- 3/8" ratchet
- 10mm socket
- 12mm socket
- 14mm socket
- 5mm allen socket or allen wrench
- Brake Clean
- Sil-Glyde (or similar brake grease lubricant)
- Two pry bars or screwdrivers
- Rags and q-tips
- Water and degreaser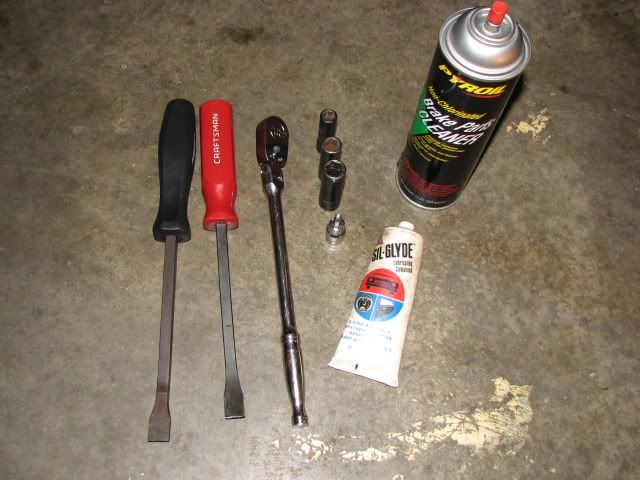 Front Brakes
Start by loosening the 12's that hold the caliper on. Remove the caliper from the rotor (or in my case, the wheel is already off). Press the brake until the pads are together. This makes cleaning the calipers easy.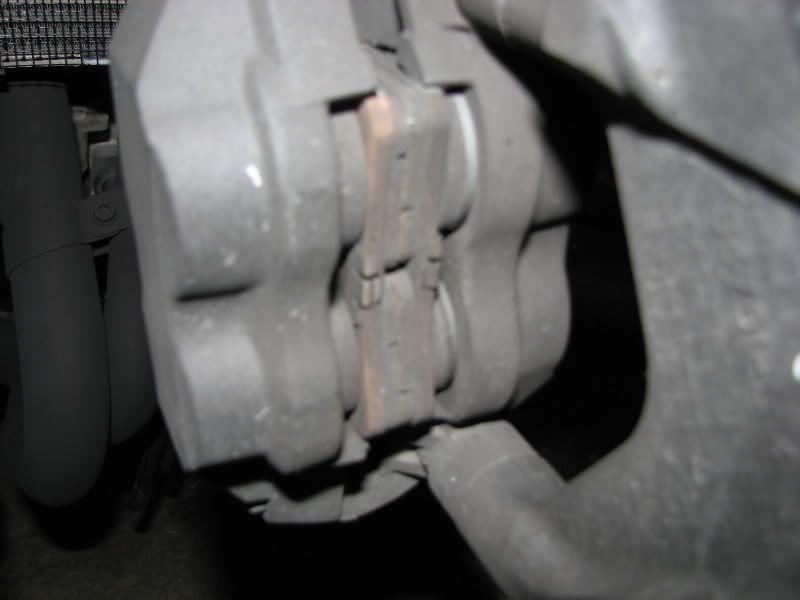 Now remove the pads by unscrewing the 5mm hex bolts, NOT the torx. In the picture below, the bottom one is removed, the upper one is still in.
Now the pads can be removed. Pull from the bottom of the caliper and push from the top, whichever is easier. Remember which pad goes where, I'll explain later why. Now, using water/degreaser, q-tips, rags, and brake cleaner, clean the pistons. Do NOT get brake cleaner on the seals, they can dry them out. However, spraying some on a rag and wiping is safe and powerful. Below is a picture of the pistons after cleaning. Note the difference from the first picture to this one.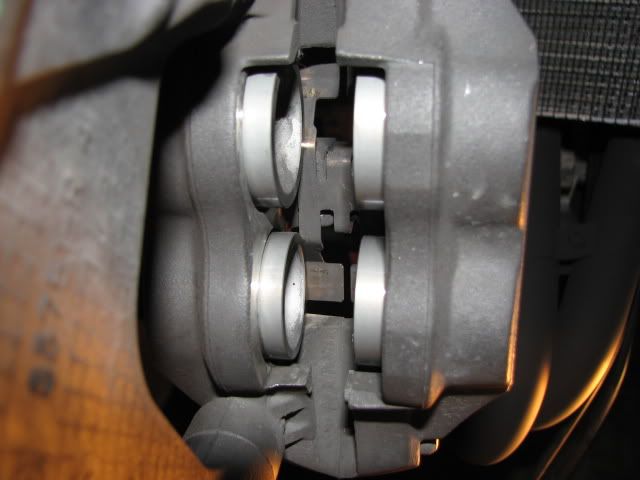 To push the pistons back in, use great care not to scar the pistons. I used two pry bars, butted against each other, and slowly pushed the pistons back in. The two not being pushed on tend to pop out when you push the other two in, so watch out. Just work back and forth, slowly, and they will all move in.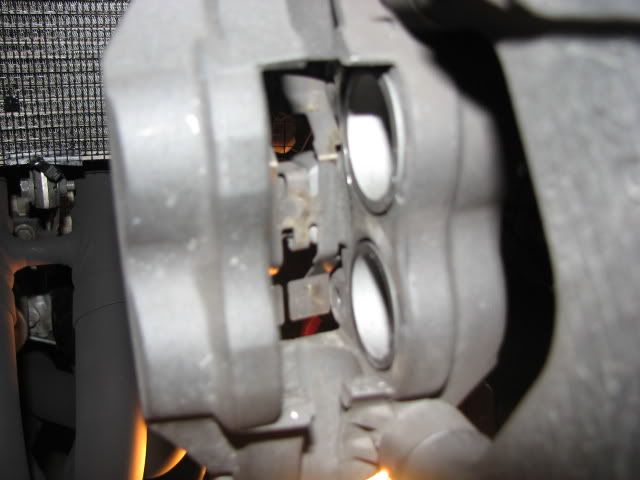 Now remove the caliper spring/slider. The pads ride on this piece, as well as dampen vibrations. If we are going this far, might as well push this piece out and clean it.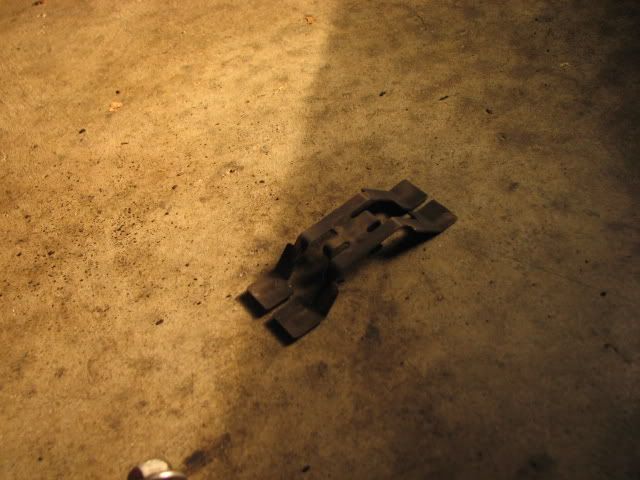 Everything cleaned and pushed in, ready for pads to be re-installed.
Before reinstalling the pads, spray them off with brake clean and let air dry. Also clean the caliper bolts. The pads slide on these so make sure they do not have burrs and are clean. Left side is clean, right side is dirty. Their is not much difference but every little bit helps improve feel and keeps things operating smoothly.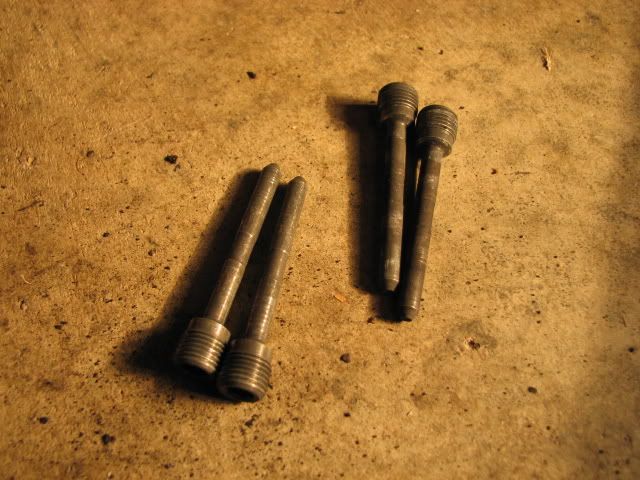 Reinstall the pads in the same place they were taken from. This ensures that if any chamfering or wear in took place, it continues to do so on the same side of the rotor it was before. Reinstall the pad bolts and tighten to spec. Tighten the 12mm's holding the caliper on as well.
The front is now finished, continuing onto the rear in the next post.