If you ride a sportbike, you must be familiar with the Akrapovic brand producing high-performance exhaust systems and mufflers. The company was founded by former racer Igor Akrapovič in 1991. As a global leader in designing and manufacturing high-performance slip-on mufflers and complete systems for street-legal and track-only sportbikes, Akrapovic continues to gain popularity thanks to exciting products able to improve bike performance, appearance, and change the exhaust tone.
People working at Akrapovic use their real-life experience as well as data collected in the motorcycle racing environment to tweak existing designs and create completely new exhaust systems. They use proprietary titanium alloys and carbon-fiber components to reduce overall weight and ensure unmatched structural integrity. Thanks to high-precision measuring and cutting tools, the end product always features the highest build quality.
Akrapovic® S-S10R11-APLT - Racing 4-1 Titanium Exhaust System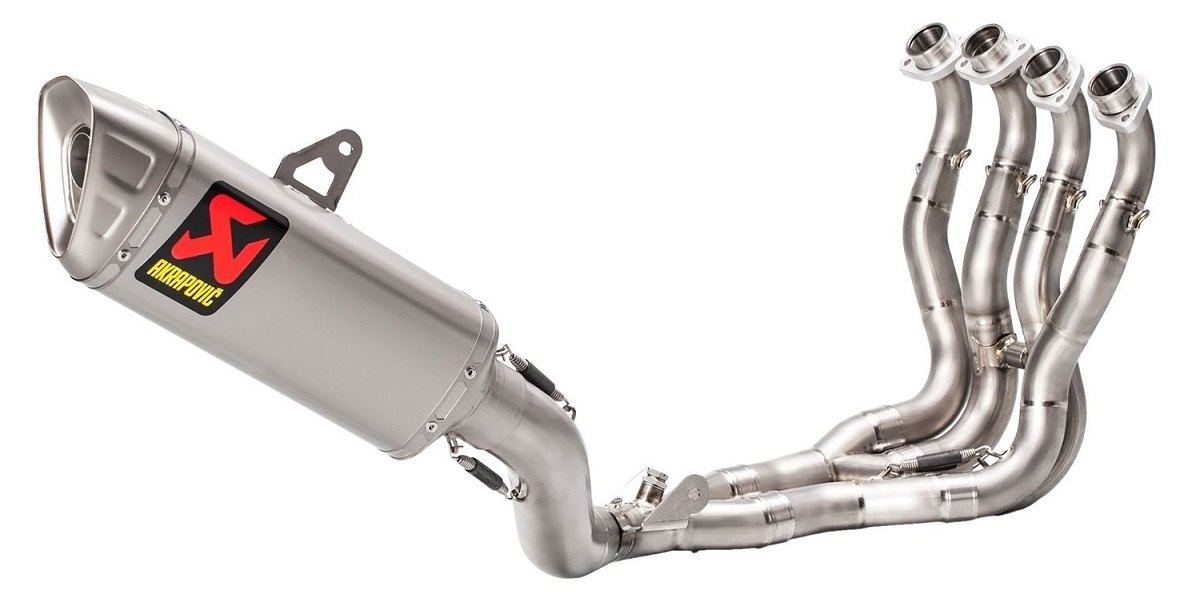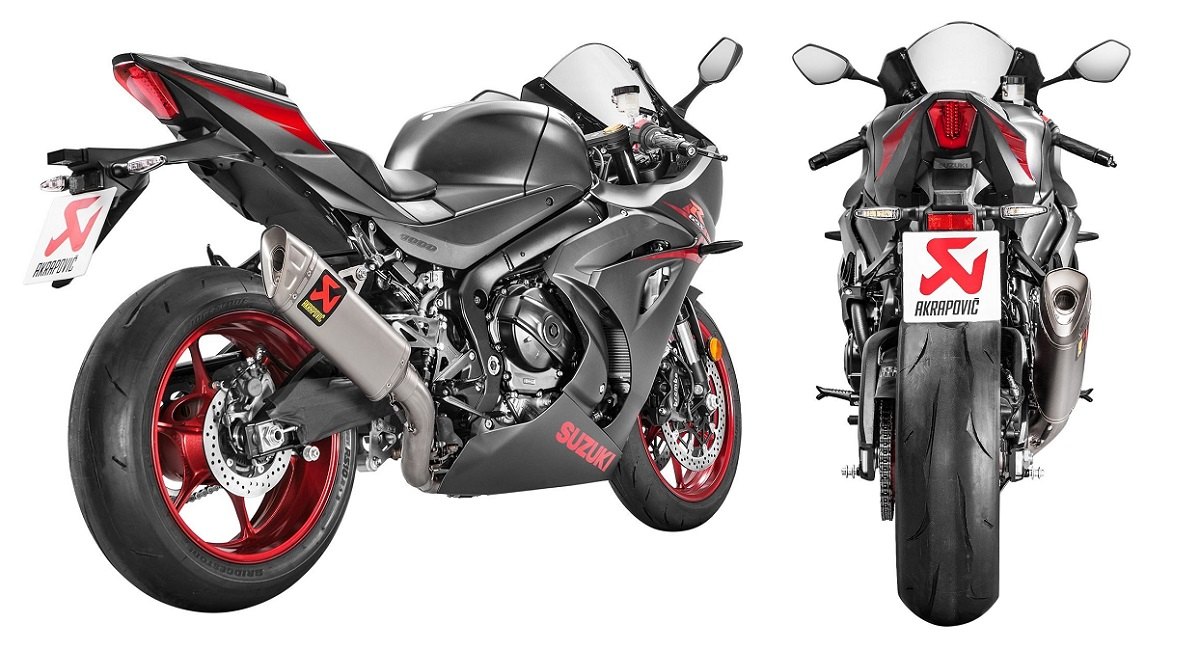 Fitment:
GSX-R1000 2017-2021
Also available for
GSX1300R Hayabusa 2008-2021
Notes:
• This is a Race Only product that is to be used solely for competition. It cannot be used on vehicles that are operated on public streets, roads or highways. Its use is limited to closed-course and open-course racing that is formally sanctioned by a recognized racing organization. Any other use, including recreational off-road use, could be in violation of local, state and federal laws. Shipping Restriction: CA, NY, ME.
Specifications:
• Type: 4 into 1
• Material: Titanium
• Muffler/End Cap Finish: Titanium
• Max Power Increase: 10.4 (HP Imperial) / 10.6 (HP Metric) / 7.8 (kW) / 9000 (RPM)
• Max Torque Increase: 6.7 (lb/ft) / 9.1 (Nm) / 7600 (RPM)
• Noise Increase: 11.6 (dB)
• Weight Decrease: 4.5 (kg) / 9.9 (lb) / 43.3 (%)
• Installation Time Min: 240
Features:
• EC Type Approval
• ECE Type Approval
• Designed to maximize horsepower and torque of your motorcycle
Click on the image to enter the product page at MOTORCYCLEiD.com for more information.
To browse the full catalog of Akrapovic exhaust systems, click the "Shop Now" button below:

Give our sales team a call at 888.903.4344 (Toll Free) or 1.732.867.9995 (International) and we'll
match any competitor's price
.​