Discussion Starter
·
#1
·
How do you guys feel about aftermarket OEM-style wheels like this one?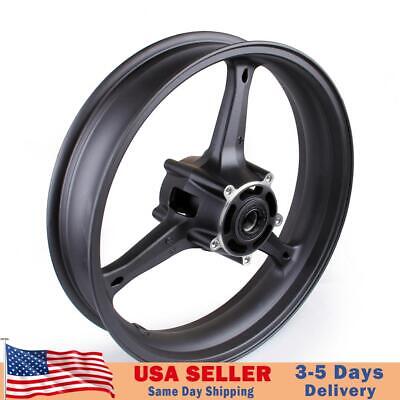 Alloy Moto Front Wheel Rim Fit For Suzuki K11 GSXR 600 750 2011-2015 2013 USA. 17" Complete Front Wheel Rim Black Fit For Honda CBR600RR 2013-2017 Black US. Front Wheel Rim For Honda CBR600RR CBR 600 RR 2007-2015 2008-2010 2011 Black USA.
I need a new front wheel after damaging mine.
I thought I remembered hearing that later R1 wheels are lighter but recent research shows that might not be true.
I'm leaning towards ordering that new wheel from ebay above.
But thought I'd check here for other options first.
I could just get a used OEM wheel but there are none around me right now.
And shipping a used, unseen wheel would be almost as expensive as the new aftermarket ebay wheel which I at least know would be in good shape.