Suzuki started with a goal to reclaim the GSX-R1000's The King of Sportbikes crown. From there, the fundamental capabilities that make a great sp...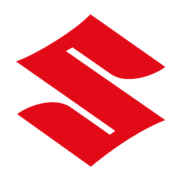 suzukicycles.com
Looks unchanged since 2017.
Disappointed it didn't AT LEAST get a color TFT screen with NAV and Tire PSi / Temp display.
Heated grips with cruise control would have been nice for $18k too.......
I think the 1000-R in Black with the green decals is the way to go.
Guess I'm keeping my 2018, because it's still arguably the best bike, and definitely the best street bike, until BMW stops crippling their American S1000RR with neutered tunes , and are denying warranty for engines failures when customers install the SAME tune BMW provides as OEM everywhere else in the world.
F BMW. Long live Suzuki.
All Black is the way to go for the GSX-S, but I still think the Tuono V4 is the buy for a naked, and possibly the best road bike you can buy, reliability/ maintenance/ parts availability not considered.