Squid
Join Date: Dec 2012
Posts: 15
New gixxer owner with questions
---
hey guys, just picked up my first gixxer. its an 86 750 thats been set up for the strip. prev owner said its close to 900cc's, head work, cams, V&H stage 3 drag pipe. got a couple questions regarding it.
1st, its not charging. i couldnt find a voltage reg. on the bike. how can i check the charging system? could it be that someone removed the charging system to save weight? this was a track only bike that was taken straight from the track and equiped with head an tail lights for street use.
2nd, what kinda carbs should be on it? it has mikuni flat slides? on it right now. prev owner said its jetted extremely rich for wot runs. what would be a good starting point on jetting for street use?
thanks in advance
Cody
Squid
Join Date: Dec 2012
Posts: 15
Re: New gixxer owner with questions
---
anyone???
got some pics ofthe wiring hack job.
under seat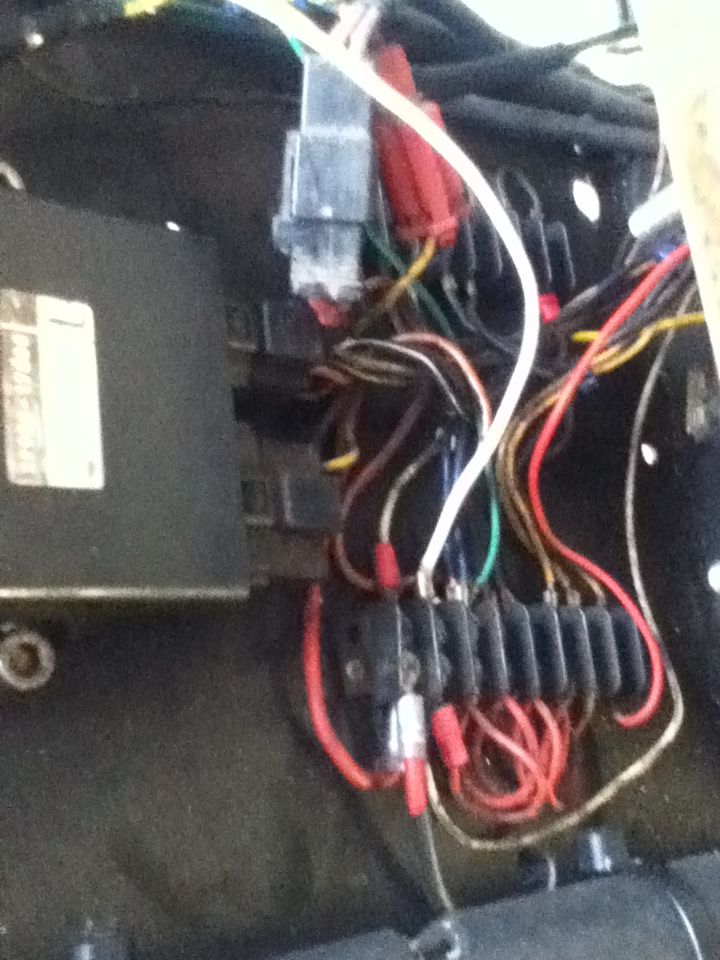 black plug comes out of alternator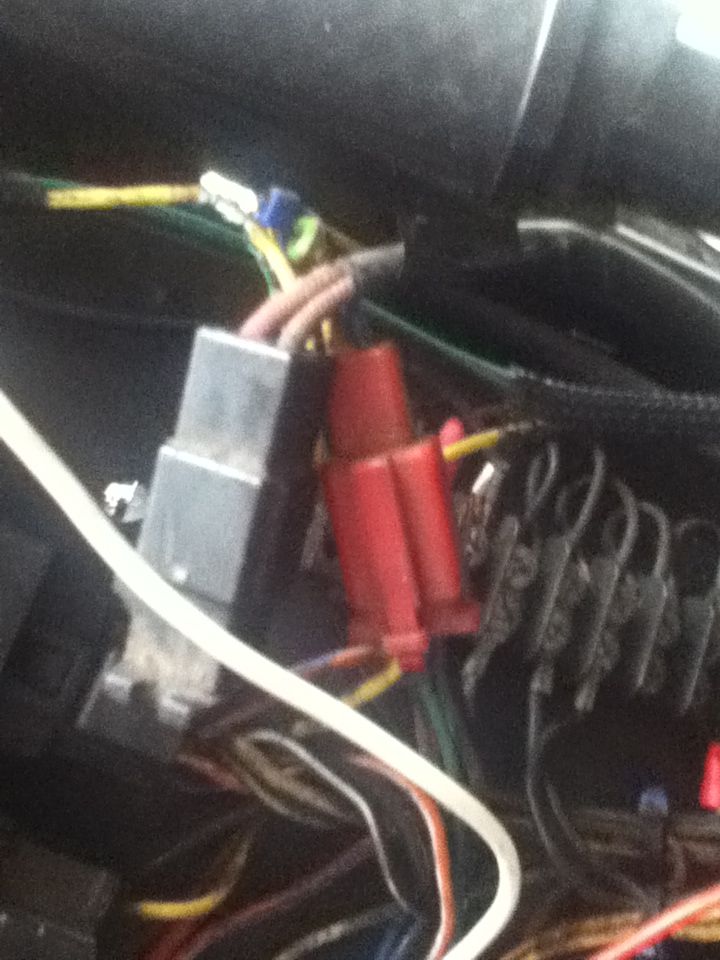 under the tank
also under tank, this plug is for the voltage regulator?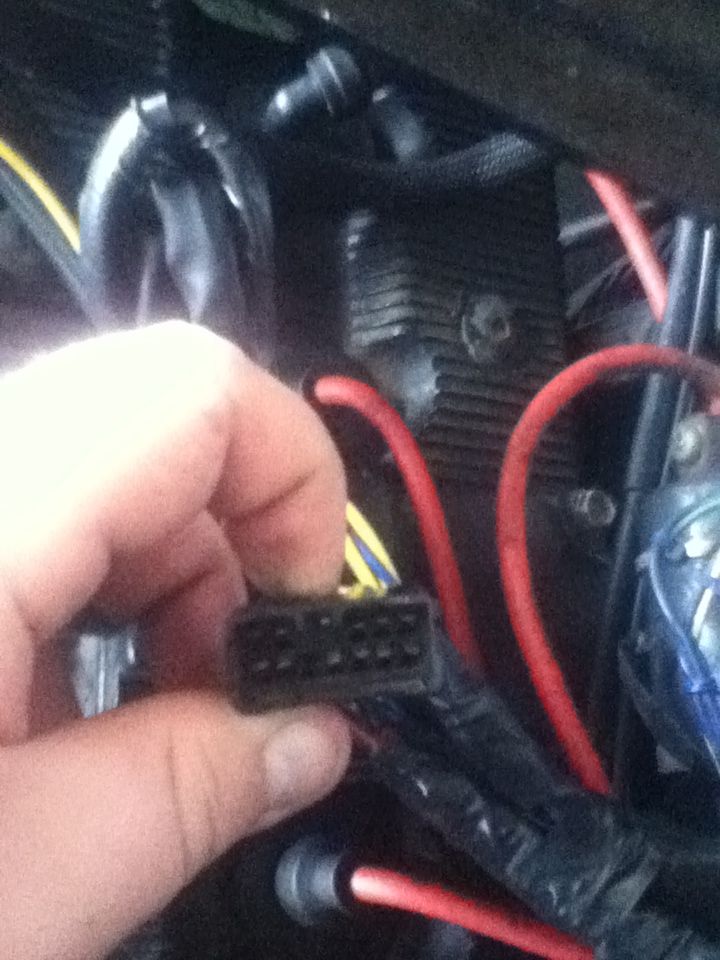 now when i first rode the bike, it fired right up and ran fine. about a mile down the road it started to sputter and died. hit the button to start and nothing it drained the battery. got home and charged the battery and fired it up and disconnected the battery while running and it died. so it was not charging correct?
well today i was tinkering with it and when i disconnect the battery while running it didnt die, the rpms would change and the headlight got brighter. this was with a fairly cold engine rather than hot/running temp while riding. whats this mean? if i get a regulator would it be fine?
sorry for the long posts, im new to these bikes and am just trying to learn some.
any help is appreciated
cody
Amateur
Join Date: Jul 2012
Posts: 392
Re: New gixxer owner with questions
---
looks like the wiring is an uber fucktard nigger rigged job. my bike was like this too, best bet would be to get a decent harness and start from there.
Streetfighting Monster
Join Date: Jan 2003
Location: England
Motorcycle: GSXR1340 Yoshifighter , GSXR 1000 K6
Posts: 1,216
Re: New gixxer owner with questions
---
Oil cooled GSXR's don't have a separate regulator / rectifier - it's built into the alternator.

You can see the alternator from the left hand side of the motor , - Held on with 3 long bolts, behind the barrels above the sprocket cover . Some race bikes may be set up to run 'total loss' i.e no alternator / charging circuit - just a small battery to provide the sparks , until the battery runs out and then no spark . If this is the case with yours, the alternator will be missing and a blanking plug ( about 4" dia.) will be fitted to the cases.

If you have got an alternator fitted - it may be the built in reg/rec that is the problem . It is possible to bypass the faulty 'built in' unit and use an external one off another bike to do the trick. This will entail more modifications to the wiring loom and to be honest , the easiest thing would be to source a replacement alternator.

The pictures of your wiring loom show that it has been really heavily hacked about - few of the connector blocks are original and the 'fuse box' looks like something off a tractor . The best thing you can do here ( especially if you are new to bikes) is to rip it out and get a replacement loom . Any of the 1st gen looms ( 750 & 1100 ) will pretty much drop straight in with little hassle.

If your bike is a US model , then it would have originally came with CV carbs , Euro & Jap 1st gen 750's came with flatslides ( although they were VM29 carbs and pretty similar to the aftermarket RS series carbs)

I'd definitely recommend that you get your red R by donating to the site , this will allow you to browse the oil cooled classifieds and is a great source for any parts that you may need.

Lee
---
To view links or images in signatures your post count must be 10 or greater. You currently have 0 posts.
Squid
Join Date: Dec 2012
Posts: 15
Re: New gixxer owner with questions
---
Thanks a lot guys. Now when you unhook the battery while its running its charging? Now it will yay running but will start to smoke the mess of wires under the seat

I think I'm just gonna look for a diff harness and check out the alternator

Thanks
Cody
Amateur
Join Date: Feb 2012
Location: Masss-ah-chusetts
Motorcycle: Yes.
Posts: 1,390
Re: New gixxer owner with questions
---
Wow that poor bike. Previous owner paid you to take it right?