Squid
Join Date: May 2012
Location: Wellington, New Zealand
Motorcycle: EX250J '08(baby ninja), GSX-R600 '09, CRF250F '05
Posts: 18
Re: Form Equals Function: Sportbikes are Not Beginner Bikes
---
Brilliant write up. Pretty much said all that has been going through my head.
Been on a ninja 250 for 4 years and 25000km so finally stepping it up.
Very good write up! I'm 35 been riding for 15 years dirt and cruiser I just bought a gsxr 600 my first sport bike and the thing scares the shit outa me at least ones every ride the power and handling can make you think your so much better then you realy are!!!!


Sent from my iPhone using MO Free
Re: Form Equals Function: Sportbikes are Not Beginner Bikes
---
New riders would do well to take the OP to heart, I recently got an 07 GSX-r600 after a few years riding a 750cc sports-touring bike, and I am still getting used to handling this new beast. I shudder to think of how terrible a driver I would be had I not had a few years previous road experience. It really is not the kind of thing you can learn on.
Squid
Join Date: Dec 2013
Location: texas
Motorcycle: 07 Suzuki GSXR 600
Posts: 19
Re: Form Equals Function: Sportbikes are Not Beginner Bikes
---
Thanks Ride for the thread. I rode my LS650 for a while before even thinking about a gixxer 600. In fact, I purchased the sport bike for my son, but after riding it, I knew he wasn't going to get it until he rode the LS 650 for a while. Even then, I think I am going to keep it, but I am glad I didn't start with it. It still takes my breath away. I just have to hold back and remember I am not on the track. Yeeha
Squid
Join Date: Oct 2013
Location: Crook county, IL
Motorcycle: 2006 GSXR 750 white/blue
Posts: 17
Re: Form Equals Function: Sportbikes are Not Beginner Bikes
---
Quote:
I'm not missing the point of this thread. It all depends on the person if your prone to accidents, have bad balance or are retarded you should start out on say a 250 to see if bikes are even for you. Me personally I am not "surviving" I ride my bike hard through the turns, turned 11.691 @ 118mph on my 3rd pass at the track. I bring the front wheel and back wheel up whenever I want to so I am riding my bike pretty well for 4 months of experience. btw I have not dropped it either. so my point is it all depends on the person.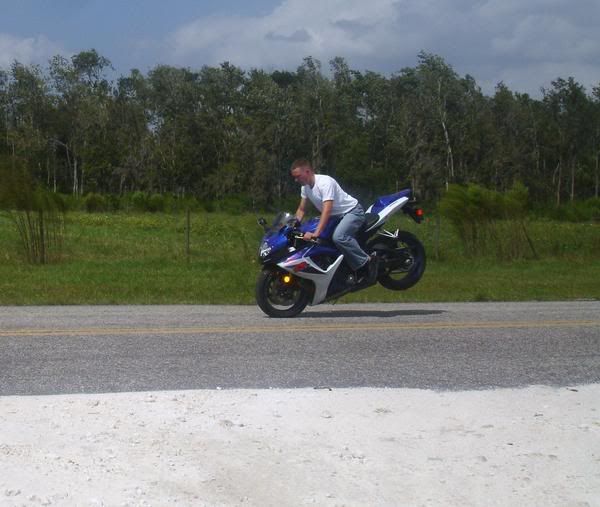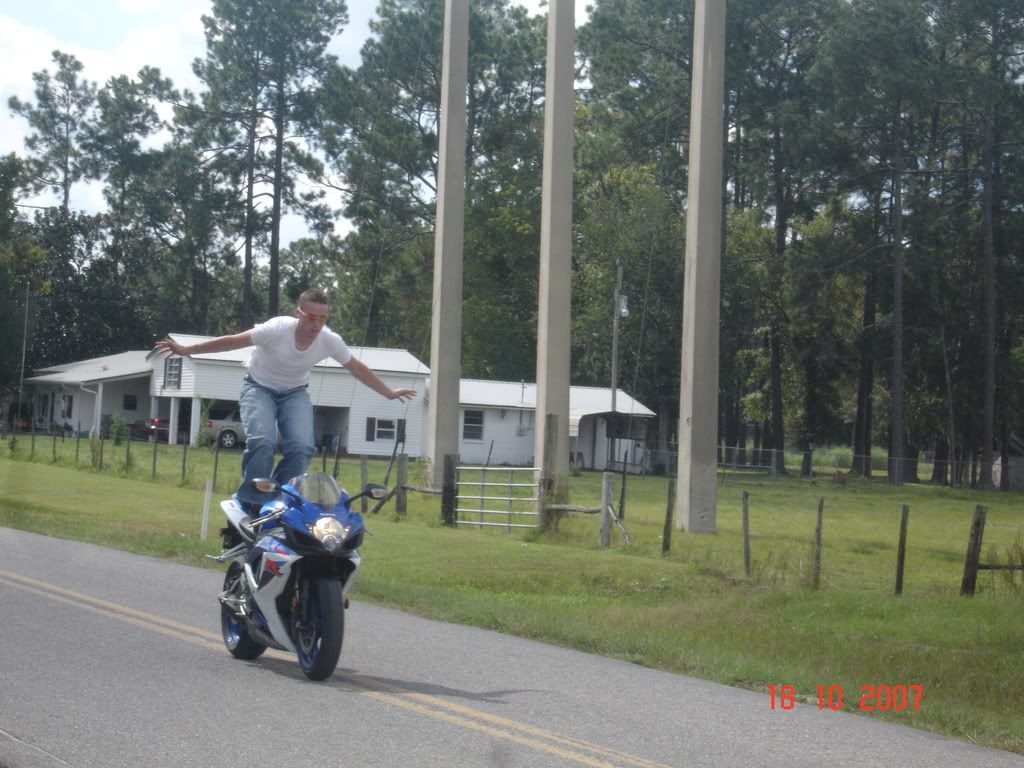 That's with barely 2 months of riding under my belt.
I started on a 1997 zx9r(first streetbike besides my yami enduro 125 2smoker), so following this guys logic and reasoning I should be able to ride circles around Nicky Hayden by now?(circle wheelies I should say since this kid likes to squid eerr I mean stunt with no gear). I mean if it took 4 months for him to turn pro on a 600, then I should be on the motoGP grid pretty soon since I started on a 900cc lol. Well that dude made that post in 07 so hopefully he has learned by now if he is still alive and not a para/quadrapalegic or so brain damaged he cant even wipe his own ass... While I started off on a 9r and didn't get seriously hurt/killed, I DEFINITELY wouldn't do it again, a bike with damn near 140hp and more weight than some Harley bikes is well, lets just say less than ideal for a noob. And I DID drop it, only once tho when coming to a stoplight, I had the bars slightly turned and I grabbed the front brake causing the front to dive forward and to the right, and yeah it was quite embarrassing doing that infront of a bunch of people. If I was giving advice to someone who is set on getting a 600+cc supersport as a first bike, I would try to steer them towards a supermoto if they HAVE TO have a fun bike.. wheelies like none other, I had a KTM 250xc 2 stroke that would rip the front tire off the ground 1st thru 4th... re-gear that bitch and you will have quite a fun little dirt/streetbike
Squid
Join Date: Jun 2011
Posts: 16
Re: Form Equals Function: Sportbikes are Not Beginner Bikes
---
My first bike was a Honda CBRF4i. Loved it.
2nd bike was a Yamaha YZF6R. Loved it.
My current bike is a Suzuki GSXR1000. I love it everytime I get on it. Everytime.

I feel the only thing that has kept me shiny side up and walking is respect for the machine, alertness while riding and that wonderful MSF course I took before I got started on the Honda. Starting on a 600 can be done. Recommended by the general public, no. But it can be done.